Velcom introduces MMS service
Author: Mikhail Doroshevich
02/05/2005
Velcom, a Belarusian GSM operator, Velcom has launched a MMS service.
Before MMS- Velcom network and MMS-to-email services. It is announced that VELCOM MMS service will be free of charge until May 25, 2005.
Velcom Users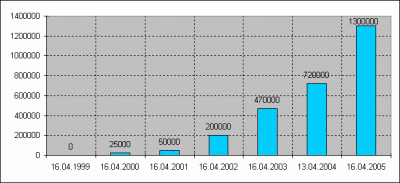 According to Nickolai Yushkevich, General Director of Velcom, the company is planning to sign MMS interconnection agreements with other GSM operators.
Useful links:

This information may be reproduced provided that E-Belarus.org is given as the source.

This work is licensed under a Creative Commons Attribution-Noncommercial-No Derivative Works 3.0 License